TERRA VIVA is a 300 acre property privately owned by a Costa Rican family.
With this wonderful piece of land we want to combine protection of the Cloud Forest (with over 150 acres of Private Reserve), education by hosting students and general public to join us from few hours to many days in our different activities, recreation (with so much space for outdoors enjoyment) and promote change among our neighbors by being a cutting-edge dairy operation with innovative, healthy and environmentally friendly practices.
We are on the quiet side of Monteverde, neighbors to the Santa Elena Reserve, just 3Km from town. 60% is primary forest, 30% is pastures for the dairy farm and horses, and the remainder has been recently devoted to forest regeneration. Besides comfortably accommodating 30 people, TERRA VIVA offers to its visitors:
Private Wildlife Reserve
Paths and trails for observing wildlife
Unique in Monteverde, horseback riding trail cutting through cloud forest, streams, with ocean views and beautiful scenery
Mountain water springs
Opportunity to participate in some dairy-related activities.
---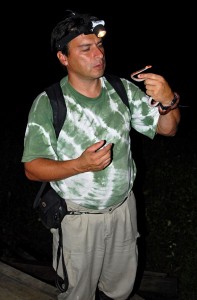 Founder Federico Muñoz, is a renowned Costa Rican Biologist and Ecotourism Pioneer, whose knowledge on Costa Rican Reptiles and Amphibians has made possible to publish the most complete units of information in the web about Costa Rican reptiles, co-author of the Field Guide of Amphibians and Reptiles of Costa Rica.
His more than 24 years of experience as an Expedition Leader to different locations throughout Latin America and Africa account for his understanding and view of the Conservation Status of the natural heritage in our hemisphere and beyond, keeping him actively involved in the socio political arena regarding the fate of the rain forest.
Co-founder Gaudy Picado, is one of the few true Monteverdean, she was born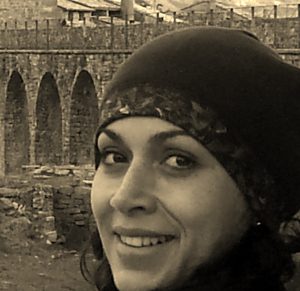 and lived all her life in Monteverde, educated under the Quaker lifestyle. Since she was a child she learned from her father Nacho the love and care for the domestic animals, particularly for the cows, for which today she is the "doctor" of the cows of Finca Terra Viva. Gaudy is a World Traveler, she is an enthusiastic hiker and outdoor activities person. Her travels have allowed her to know and appreciate the customs of many Latin American, North American,European, African, Asian peoples, both urban and indigenous worlds. Her environmentalist passion has been the fundamental force to transform Finca Terra Viva into a Carbon Neutral operation. Gaudy always finds time to meet, chat and pass tips to see Monteverde from her unique perspective to our visitors.